---
Plavby a životopis K.F.
28. 11. 2009
Kryštof Kolumbus
Kryštof kolumbus - narodil se jako syn tkalce ( v Itálii je znám jako Cristofo Colombo a ve Španělsku Cristobal Colon ) a na moře odešel večtrnácti letech. Pověstí kolem jejich námořnických cest je hodně, ale víme jistě, že se v 70. letech 15. století odstěhoval do Lisabonu, tehdy střediska námořního obchodu, a také žil určitou dobu na Madeiře. Se zkušenostmi nabytými v Atlantiku došel nakonec k názoru, že Dálného východu lze dosáhnout plavbou na západ. S tímto plánem se v roce 1484 obrátil na portugalského krále Jana II, ale ten ho odmítl. Kolumba to ale neodradilo. Obrátil se na španělský královský pár Ferdinanda a Isabelu a zahájil 6 let trvající kampaň získat jejich přízeň. Nakonec byl ůspěšný.
V pátek 3. srpna 1492 vyplul Kolumbus ze španělského přístavu Palos se třemi loďmi pod svým velením.Byli to vlajková loď Pinta Maria a dvě karavely, Pinta a Ňina, jimž veleli bratři Martin a Vicente Pinzovi. Po doplnění zásob na Kanárských ostrovech pokračovali 6. září v plavbě, ale v následujících 13 dnechje silné větry zpomalili natolik že posádky začali být nervozní. Pak 10. října Kolumbus slíbil, že jestli do 2 dnů neuvidí pevninu, otáčejí se zpět. O dva dny později Kolumbus dorazil k ostrovu který pojmenoval San Salvador.Ten zabral pro španělskou korunu a pokračoval směrem na jih ke Kubě, o níž se domníval že je součástí Asijské pevniny. Pak objevil ostrov Hispaniola, ale na Štědrý den Santa Maria ztroskotala. Kolumbus nechal na břehu část posádek a odplul s dvěma lodmi do Španělska kde byl uvítán jako hrdina.
Kolumbova druhá plavba (1493-1496) měla mnohem rozsáhlejší síle,a zúčastnilo se jí 17 lodí, 3 karaky a 14 karavel. Vypluly z Cádziu a plavilo se na nich přes 1000 mužů. Asi po pěti týdnech uviděli ostrov Dominica a následně objevili Guadeloupe a Portoriko. Plavba pokračovala di Hispaniolu, kde založili osadu Isabela. Ještě před řadou hádek s podřízenými, kteří ho nutili vrátit se do Španělska,prozkoumal Kolumbusjižní pobřeží Kuby a objevil Jamajku.
Navzdory zřejmé neschopnosti v politické funkci správce byl Kolumbus vyslán v roce 1496 na další cestu. V té době už dělalo španělským panovníkům starosti, jak ostatní země pokukují po Novém světě. Tři lodě byly vyslány přímo na Hispaniolu. Mezitím Kolumbus plul s dalšími třemi loďmi poněkud jižněji než předtím. Koncem července objevil ostrov Trinidad a pak dosáhl jihoameriské pevniny, pobřeží Venezuely.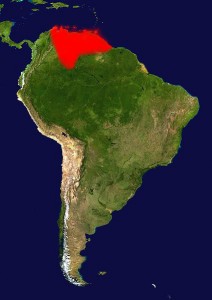 Avšak problémy s podřízenými pokračovaly a v roce 1500 ho nechal nový královský guvernér poslat do španělska v řetězech.
Kolumbus se však stále těšil přízni královny Isabely a bylo mu povoleno vrátit se do Nového světa počtvrté v roce 1502. Měl ovšem přísně zakázáno přiblížit se k Hispaniole. Kolumbus hledal průjezd, který by ho odvedl do vlastní Indie, a tak jel na západ od Kuby, podél jižního Hondurasu, Nikaraguy, Kostariki a Panami. Při cestě zpět ztroskotal na Jamajce, kde zůstal rok, než byl zachráněn. Kolumbus se pak vrátil do Španělska v listopadu 1504, kde žil nepříliš šťastně rok a půl do své smrti v květnu 1506.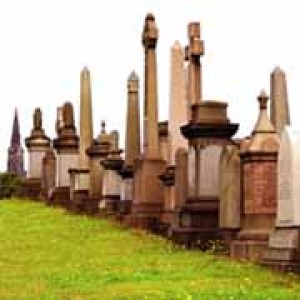 Dole, fotogalerie, deník Kryštofa Kolumba.
Komentáře
Přehled komentářů
---
---